Leadership Transitions at the Top: Arriving, Surviving & Thriving
This event has taken place.
Has your institution recently recruited a new Vice Chancellor or equivalent?
Is it likely to be doing so in the next year or so?
What roles have you played in the process or are likely to play in the future?
How can you optimize the recruitment process to accelerate entry and performance in the early days as well as minimizing any risk of early derailment?
This online event, facilitated by Dr Tom Kennie and Professor Robin Middlehurst, will explore AHUA members' experiences and roles in accelerating performance and reducing risk.
Over the past 20 years of leadership development, Tom and Robin have had the privilege of working closely with many aspiring and new Heads of Universities.
From observations, discussions and interactions with these leaders, they have become increasingly aware of the importance of certain 'rites of passage' within an individual's leadership journey.
Navigating these key staging points carefully, and skilfully, can mean the difference between personal and organisational success, or potential derailment.  How do successful leaders use these key transition points to create meaningful opportunities for success, personally, develop a high performing senior team and have a transformational impact on their university and more widely? All of this starts with a successful transition into the role.
Over the past 18 months they have added further insights to their experience by interviewing a range of senior leaders about their transitions into and within their leadership roles.  These collective lessons of experience are presented in their new book: Leadership Transitions in Universities: Arriving, Surviving & Thriving at the Top. Kennie T. and Middlehurst R., 2021 (in press), Abingdon, Routledge.
In this session they will explore the roles AHUA members play in this critical transition process, how they seek to maximise success and minimise the risks of it being sub-optimal -or worse – miss the early warning signs that suggest potential derailment and an early exit.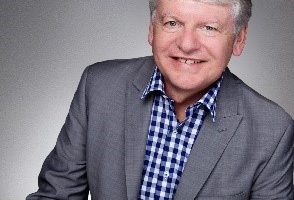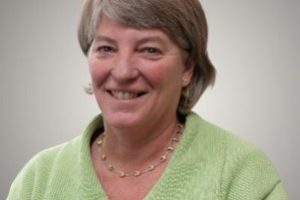 Dr Tom Kennie is a founding director of Ranmore (www.ranmore.co.uk). He has experience of working with over 150 higher education institutions on leadership and management development activities in the UK and increasingly, globally. He was, with Robin Middlehurst a founding programme director of the UK Top Management Programme (TMP). His work now focuses on transition planning and coaching to support new leaders as they prepare for and progress through their early period in office. He has a particular interest in the development of high performing senior leadership teams.
Professor Robin Middlehurst is Emeritus Professor at Kingston University and a Senior Associate of Ranmore. Robin's academic career has involved research and publication in the fields of leadership, quality, governance and internationalization in higher education.  She has also held senior roles at Director level in the Quality Assurance Agency and the Leadership Foundation for Higher Education (now Advance HE).   With Tom Kennie, she co-designed and delivered the Top Management Programme for Higher Education for 14 years.  Robin now specialises in governance and leaders in transition.