Meet the shortlist: Ellen Austin
Name: Ellen Austin
Job title: Senior Data Analyst (Education and Student Experience)
Institution: London School of Economics and Political Science
Essay title: 'Sharing the wealth: A proposal for discipline-based repositories of shared educational resources'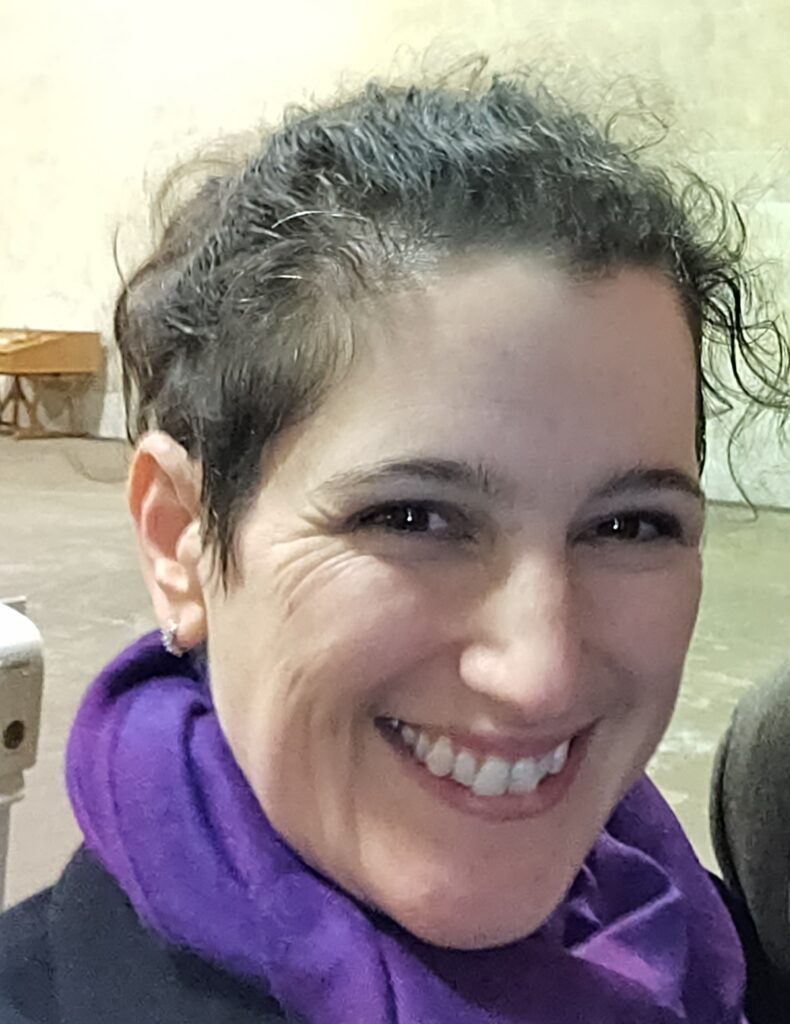 What is your higher education history?
In 2009, I joined the Research Information Network (RIN) to lead research projects on scholarly communications – a sideways move from my previous career in the cultural sector. This was a great introduction to higher education, as I was working with a whole range of universities as well as research funders and academic publishers. When RIN wound up in 2019 I moved to LSE to work in the Widening Participation team and then into the Planning Division.
What does your current role cover?
After RIN, where I'd been working on the research role of universities, I wanted to get some exposure to education. My current job certainly does that! I lead a small team, producing insight and analysis on education and student experience at LSE. We create data visualisations, statistical analysis and a bunch of other information outputs to help the School respond to internal and external drivers of change. I thoroughly enjoy working with colleagues, using our routinely-collected data to understand what makes students tick.
What do you find most enjoyable and/or challenging in your role?
I like that there's some structure – activities that roll around each year as a new cohort of students progresses through programmes. But my favourite part of the job is the variety. I have plenty of freedom to partner with teams across the institution, understanding their users and the impact of their work. There are so many talented people at LSE and I love learning from them. And then bringing together the insights we create across different areas to find new ways of doing things.
As for the most challenging part of my role – it's probably access to data. My colleagues will tell you that I am a broken record on this. It isn't an LSE problem, it's evident at most of the institutions I speak to. Data is often viewed as a by-product of the systems that keep the wheels turning for students, which of course it is. But we also need to start viewing it – and treating it – as a valuable asset that can help us understand our students. At the moment it's very difficult to rebuild a student's journey through an institution, and that really limits the kinds of analysis and insight my team can produce. I'm optimistic that we're moving in the right direction, but progress is very slow. Of course we'll never be Amazon – we shouldn't aim to be data driven in that way – but it would be nice to think we could be more data informed.
Why did you choose your essay subject?
My favourite projects at RIN tried to understand what shapes academic behaviour when it comes to publishing. We worked a lot on the transition to open access (OA) and I saw how differently that played out across disciplines. Academic cultures are so discipline-specific – even down to the order in which you cite people on a paper – and the transition to open access worked best when everyone took the time to work through the issues OA might throw up within a single disciplinary context. Operating at the crossroads between academics, universities, publishers and research funders, I also saw how much compromise was needed to get to a workable open access business model for different types of academic output.
When I subsequently worked on a Jisc project on open educational resources, I wondered whether there might be a case for disciplinary approaches to sharing teaching materials. This essay was an attempt to think that through.
What was the biggest challenge in writing your essay?
Time, I think. I was doing it between a full-time job and raising two young-ish children. Once I got started I found it flowed nicely. It was difficult to draw boundaries around my reading though. There are big bodies of literature around many of the areas I touch on in my essay and I went down a lot of extremely interesting rabbit holes!
What key message/s would you like readers to take from your essay?
It's so trite but – don't let the best be the enemy of the good. I had this stuck on a post-it note by my computer in my very first job, and still have to force myself to remember it today. What I'm proposing definitely isn't open education – it's probably not even open educational resources. It's an interim stage to create infrastructures that will help academics feel confident in sharing and reusing learning materials. One step at a time.
Ellen Austin was announced as winner of the Dr Jonathan Nicholls Memorial Essay Prize
Read Ellen's published essay here.
---
Meet the shortlist