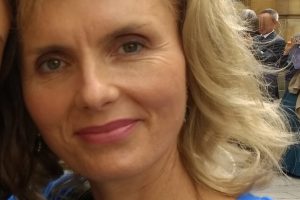 What is your higher education history?
Most of my life has involved education of some sort, either to better myself or others.
I studied mathematics and computer science in the former Yugoslavia, following a traditional model of European education. I started tutoring mathematics and piano lessons when I was 16, and continued with that until I moved to the UK.
I did have a brief foray into secondary school education, where I taught computer programming to final year students. However, the majority of my career has been spent working in professional services in higher education.
I have worked my way up from a starting secretary position, through the roles of:
Cash Office Manager
IT Helpdesk Manager
Project Manager
Deputy Director and Operations Coordinator of Business Improvements
Director of Registry
Academic Registrar
And finally, to my current role.
This journey has given me holistic insight across higher education functions, and I have collaborated with a wide range of public sector bodies.
What does your current role and remit encompass?
My role is quite broad.
It includes:
Leadership
Assurance and coherence to strategy and policy development
Implementation
Institutional planning and risk
Processes for discussing the above with the University's relevant bodies and key stakeholders.
In practical terms, my role supports the Master in strategic academic planning, and the Quaestor (Chief Operating Officer) in strategic planning for professional services.
My role also provides a key link between professional services support in academic schools, and the central units of the University. There are great opportunities to lead or support strategic projects working with others in the Senior Management Team and external stakeholders.
In addition, my role leads horizon-scanning activities. I identify medium-to-long-term national and international developments. I then advise on strategic implications using the deep sources of data and knowledge already existing across the University.
I also have direct responsibility for the Planning and Business Transformation Units.
What does a typical day look like for you in your role?
My days vary quite a lot.
The key is staying up-to-date, and possibly a step ahead, so there is always a lot to read, think through, and analyse. I do much of this at the end of the day or before 9am.
Conversations are important to form useful advice, policy decisions, and encourage action. I therefore keep in regular touch with colleagues, internally and externally, to discuss developments. In turn, this means that colleagues come to me for advice, information, and support.
I connect information and decision-making, so I am a member of strategic and planning committees. As a result, my days involve 121 meetings, committees, writing papers, and offering advice. Successful change is essential to what I do, so I lead groups and processes as part of projects.
There are also evening engagements and travel, although this is significantly affected by the pandemic.
What do you find most enjoyable and most challenging in your role?
The aspects I enjoy most in my role are:
Variety on all levels
Seeing and realising opportunities
Fixing issues
Enabling others to succeed with their objectives.
Interacting with students is another highlight. I feel privileged that they are part of my activities. I also regularly advise and mentor colleagues which, in addition to contributing to my job satisfaction, widens the group of great people that I know.
The biggest challenge is managing time.
What are the current challenges for your institution?
In the context of the pandemic, there are many challenges for the sector. Higher education in Scotland has its own share of challenges due to its regulation, the funding council review, and the ambition to maintain international attractiveness and reputation.
What do you think are the biggest changes ahead for higher education?
One of the biggest challenges for higher education institutions will be positioning themselves in a post-pandemic world.
This is a world with accelerated digital evolution, progress with the environmental agenda, and increasing accountability. This is all within a context of reduced funding, post-Brexit consequences, and increasing expectations.
Who has inspired you and why?
Throughout my life, I have been lucky to have people around me who I can look up to. These are people who have listened, understood, challenged, and supported me. They are people who have given me opportunities, and seen potential in me that I wasn't aware of.
I am hugely grateful.
Ester Ruskuc is the Director of Strategy and Policy at the University of St Andrews. You can meet more senior university leaders in our Meet our Members series. You can also learn about their experiences of the pandemic in our Life in Lockdown series.