Where is your university?
Newport, Shropshire
When did it become a university?
Harper Adams was established by the will of Thomas Harper Adams. Born in 1817, he was a self-made Shropshire farmer who, in addition to building up his own substantial land and property portfolio, was the sole beneficiary of further property and farmland left to him by his father and older brother.  Thomas's will stated that he wished to create an institution that would teach "theoretical and practical agriculture" and that its courses must be open to all.
Little is known about why Thomas decided to leave his entire estate for this purpose.  However, he is likely to have known about the work of the Shropshire Chamber of Agriculture (which predated the National Farmers Union we know today).
The Chamber was one of the larger of its type in England (and one of only two which survive to the present day). It was regularly calling for better education for people working on farms, in science and engineering in particular.
When Thomas's will became public knowledge, the Ministry of Agriculture immediately offered scholarships for students to attend the new institution which opened in 1901 with 6 students!
By 1904, students were already travelling from across the UK and the Republic of Ireland to study courses underpinned by the latest developments in agricultural science and mechanisation.   In due course students were funded through the usual HE educational grants system which replaced the Ministry of Agriculture awards.
After securing taught degree awarding powers in 1996 and research degree awarding powers in 2006, the institution was disappointed to find that the rules were changed and the additional "normally a minimum of 4,000 FTE students" rule was put in place.  As no-one seemed to know what "normally" meant, the institution was eventually able to secure University title in 2012 when the minimum number of registered students was amended.
What's the campus like?
The University campus, with the usual array of halls of residences, teaching and research facilities, sports pitches, communal areas and catering facilities, is surrounded by the University farm which consists of a further 630 hectares.
The farm provides an outdoor laboratory and practical space for all of our courses.  Students and staff have the opportunity to work with a wide range of facilities including laboratories; specialist engineering workshops and testing laboratories; food grade development kitchens and a product evaluation suite; crop and arable land and glass houses; cattle, sheep, pigs, horses, companion animals, woodland, and entomology facilities, as well as management of a range of conservation and biodiversity areas.
We also manage our own bore hole water system to meet the needs of humans and all our animals and we generate electricity and heat on campus via our PV arrays, biomass boiler and gas CHP engine.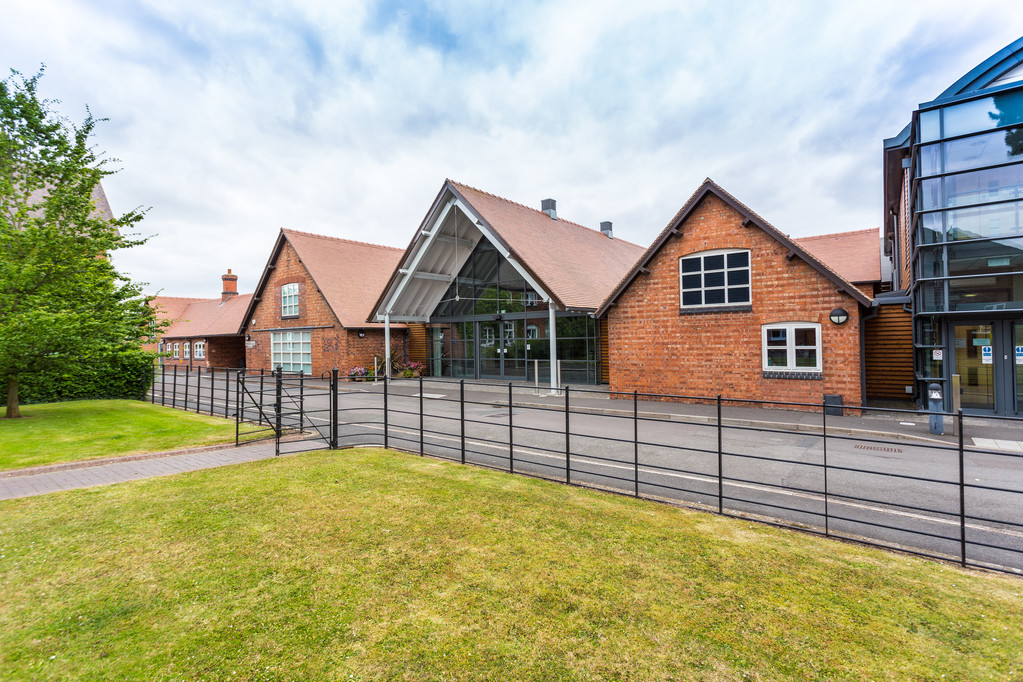 How many students does your university have?
Just under 5,000 students (headcount) of which 7% are overseas students and 3% are EU nationals.
How is accommodation provided to students?
We have c 800 study bedrooms on campus.  Other students live in the surrounding towns and villages or in the market town of Newport located 1 mile from the campus.
Is the university known for particular areas of study?
The University is the UK's largest specialist provider of agriculture and related courses that support rural industries and the agri-food chain. We also opened the UK's first Joint Vet School with Keele University in 2020.
What makes you particularly proud of your university?
The University has a strong community ethos where staff and students are passionate about the subjects they teach and study and the industries that employ our graduates.  All undergraduate programmes include integrated work placements, usually a minimum of one year in duration.
Which notable alumni have attended your university and who have you awarded honorary degrees to?
Notable alumni: Barbara Woodhouse, Boyd Rankin, Scott Bemand, Helen Browning
Honorary Degrees: Adam Henson (BBC Countryfile); Peter Wright (The Yorkshire Vet)
Tell us an interesting piece of trivia about your university.
We use as much of our own farm produce as we can in our catering outlets – you will not be hungry at Harper Adams!
Which is your most successful sports team or student group?
The Rowing Club was started less than 5 years ago by two PG students.  It is now one of the most popular clubs and keen members regularly get up at 5am to travel to Shrewsbury (40 minutes drive each way) to practice on the River Severn.
What challenges is your university currently facing?
Like all UK HEIs we continue to work hard to provide the very best possible student experience while managing COVID risks.  We continued to offer 50% of our teaching in person where permitted to do so in 2020/21 due to the practical nature of our courses and we are continuing that for this term, with the aim of returning to full in-person delivery from January 2022.
What is your university motto?
Utile Dulci (Useful and agreeable)